Why Wall Stencils?
Wall Stencils are among the easiest ways to upgrade the look of your walls. Whether you are doing new construction, a renovation, or just want to transform one room- using wall stencils is simple and fast. They are also customizable and you get a plethora of wonderful designs to choose from!
Check out these amazing Wall Stencil designs!
Explore amazing stencil designs with Aapka Painter to decorate your interiors and exteriors. All the designs are available in multiple shades and patterns.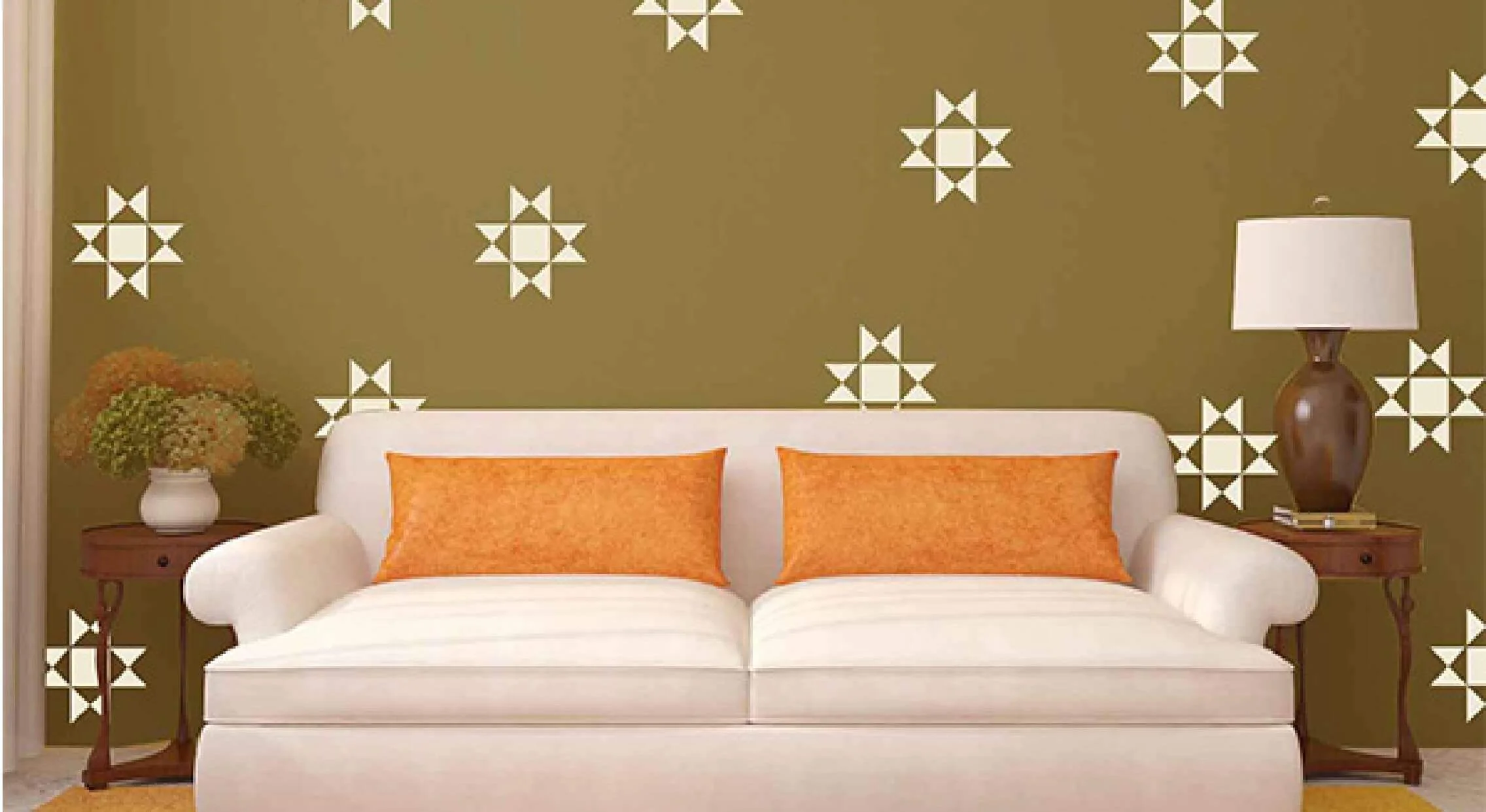 Turbine stencil painting
Check this quirky turbine stencil to give a simple but modern look to your walls. They give you an eclectic look with multiple shades and shapes. Explore our geometric stencil designs for walls that are modern and stylish. Get a professional and classy look with minimum effort.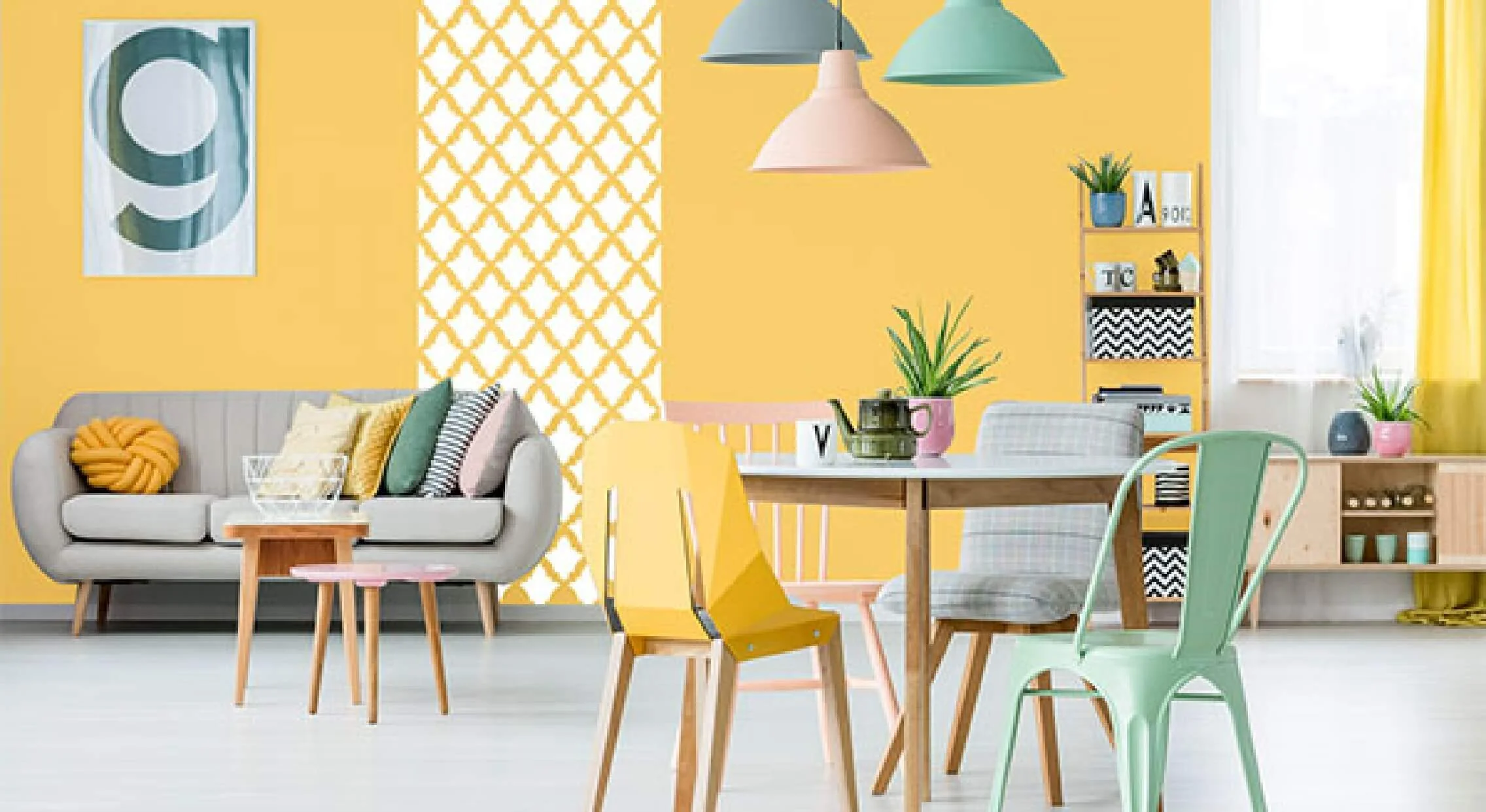 Customary stencil
Get excellent stencil painting customized according to your own needs. With Aapka Painter, you get all the latest designs with amazing shades and textures. Choose with our expert team to cheer up your home decor.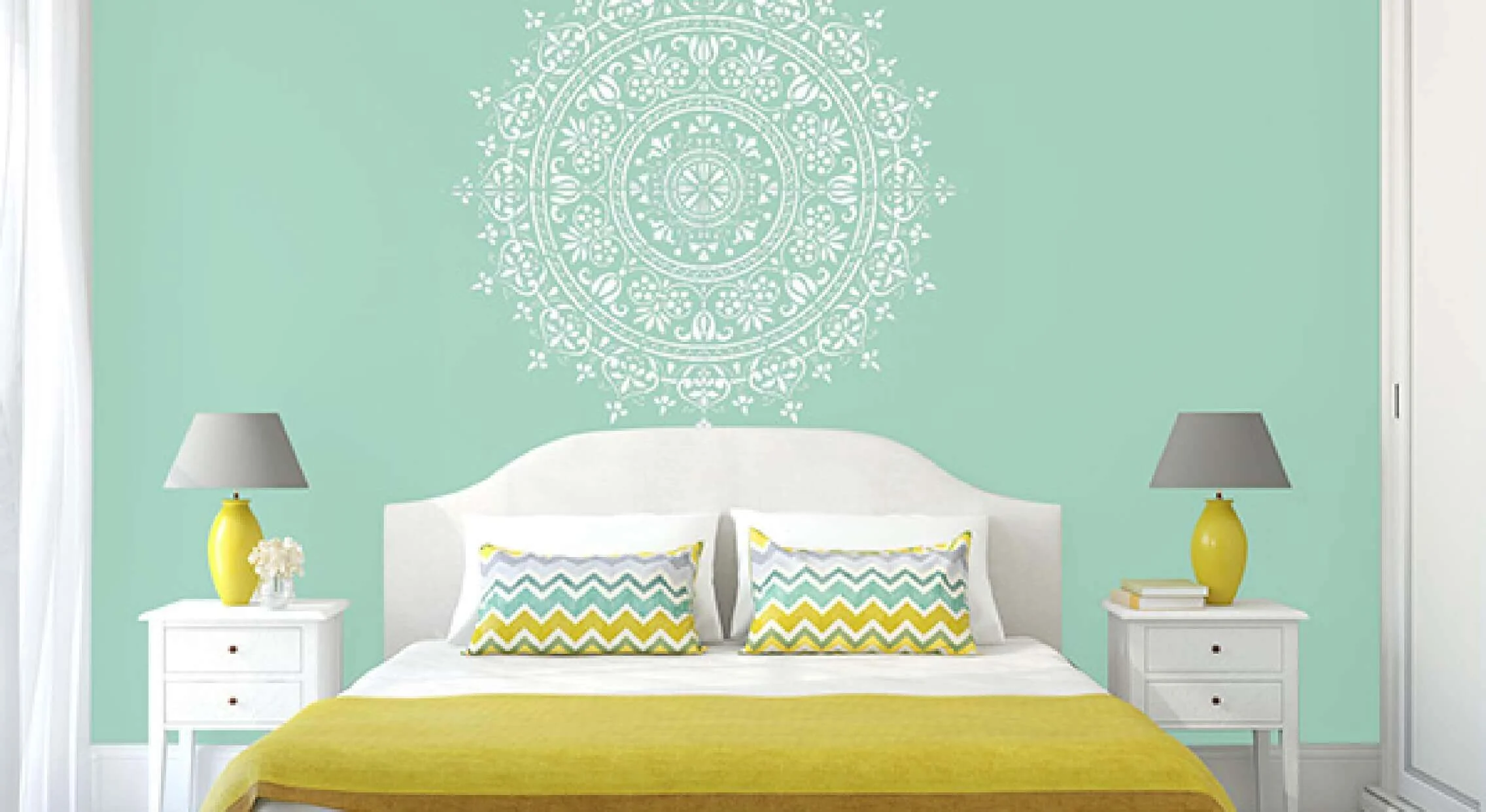 Chakra Stencil Painting
The Chakra stencil design gives a sense of completeness and serenity. The beautiful art form has inspired several wall stencil designs that can make your home breathtaking. They can be used as bedroom wall stencil designs and even for living rooms and dining rooms. Create a pleasant space with excellent colours.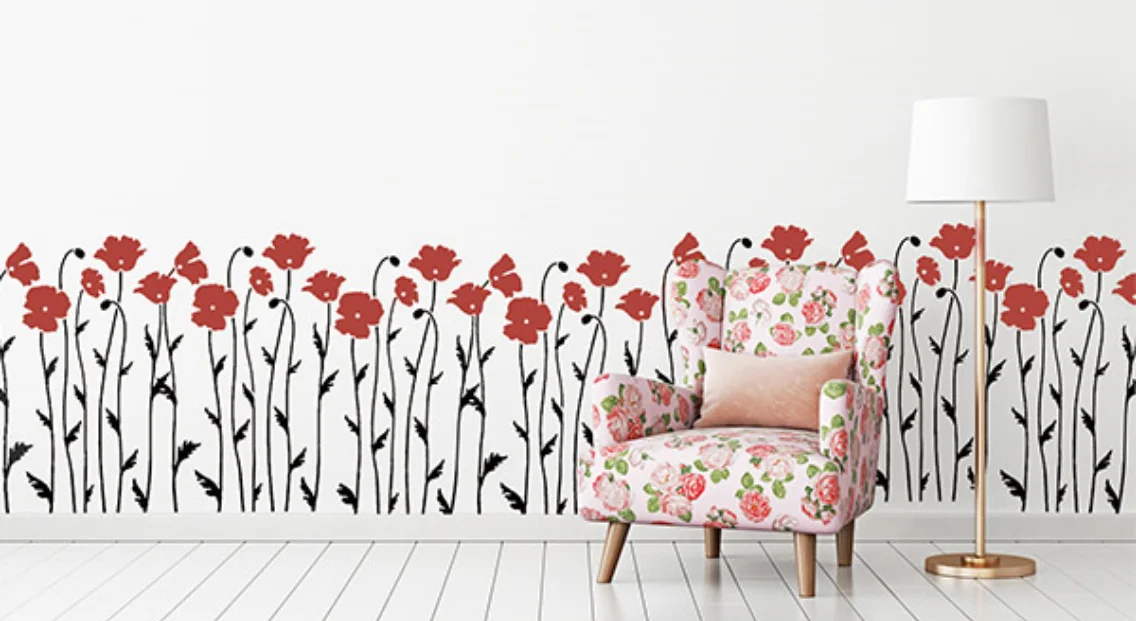 Blooming Springs Stencil
Get amazing flower and leaf patterns for your bedrooms and living rooms. Blooming Springs stencil can instantly transform the vibe of your space. You can also have trees and branches in multiple shades inspired by different seasons. Excellent birds and butterflies stencil designs available for kid's rooms and creative spaces.
Unique stencils for different spaces
Every space has a unique energy and your walls can truly enhance the vibe of any room. Check out these stencils for different parts of your house and give them the best revamp!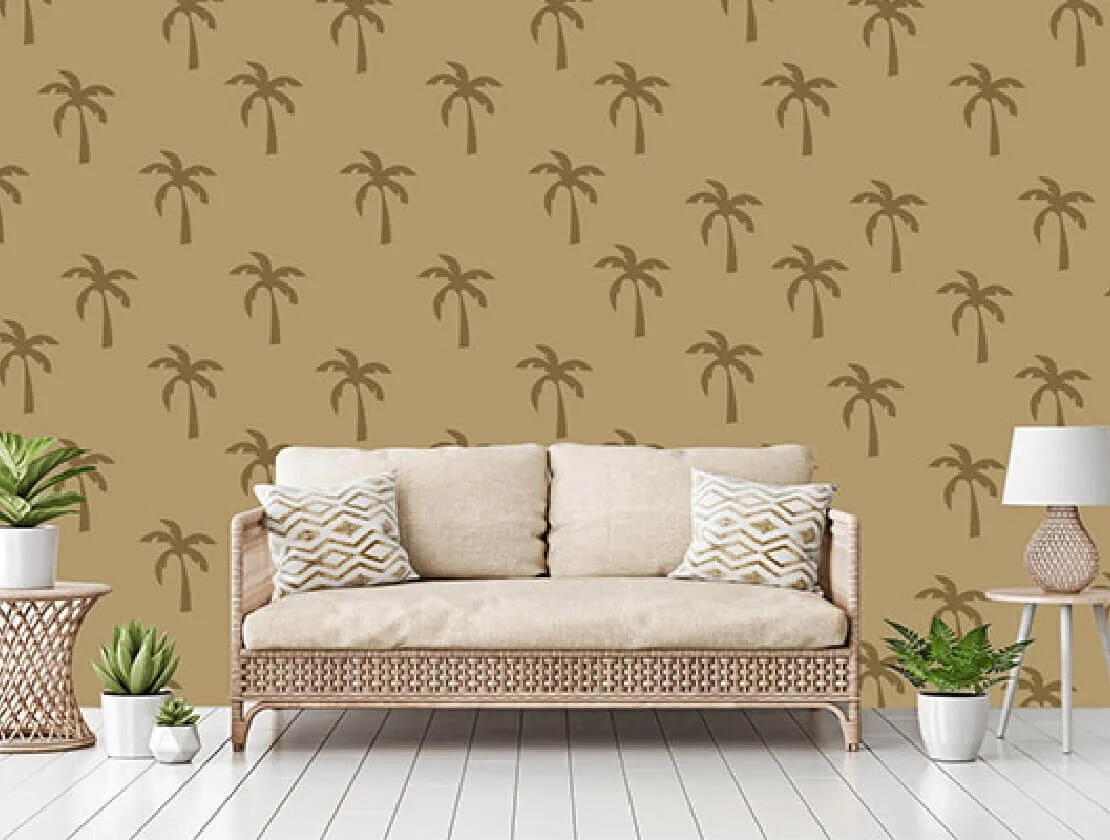 Stencils for Living Rooms
Living rooms are truly the life of your house. Make them beautiful with a pop of art and colours. Check out the latest stencils according to the colour combination in your home. Use them as accents or highlighters. Whether you are a modern stylist or a lover of the traditional forms, there is something for everyone.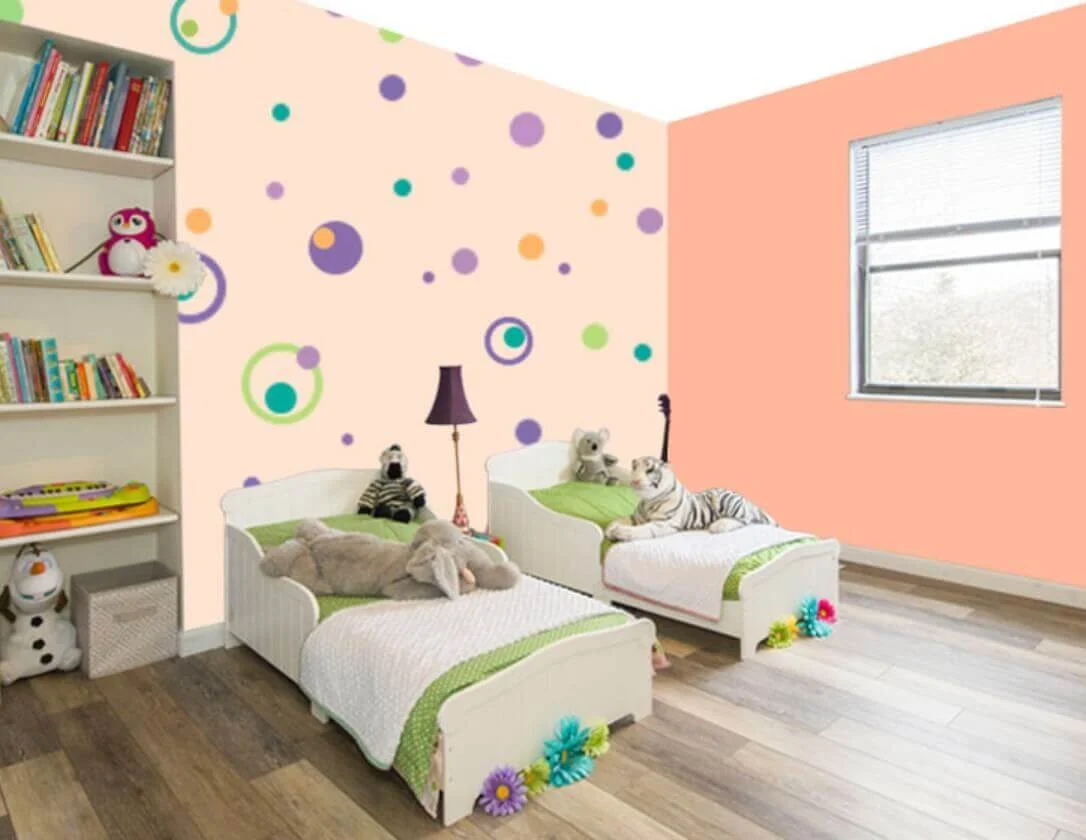 Stencils for Kid's Rooms
Get the most creative and fun stencil artwork for your kid's rooms. Your children need to have a vibrant and colourful space that will make them more energetic. It will help them to learn more and grow towards success. Get their favourite colours on the walls with an inventive twist.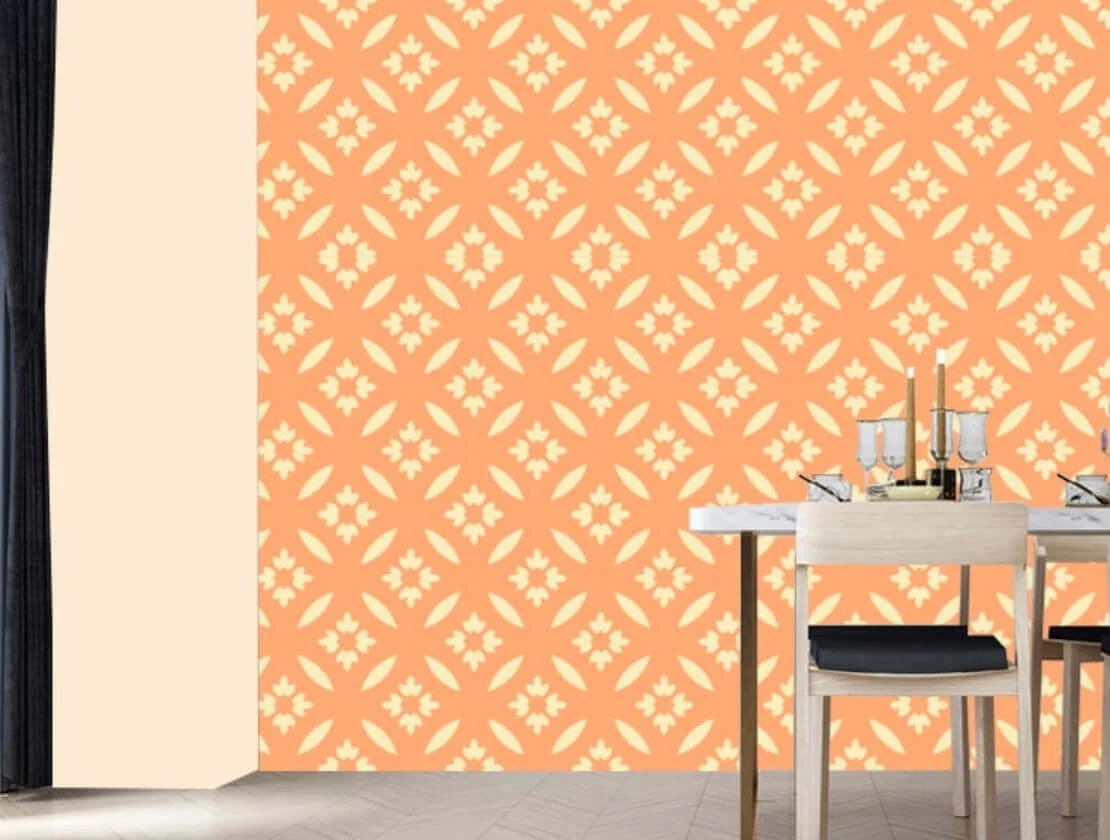 Stencils for Dining Room
Cheer up your dining room walls to increase your appetite. Beautiful stencils can truly add to the deliciousness of your food and the energy of your entire family. You can use stencils inspired by kitchen items, fruits, and flowers for a refreshing space.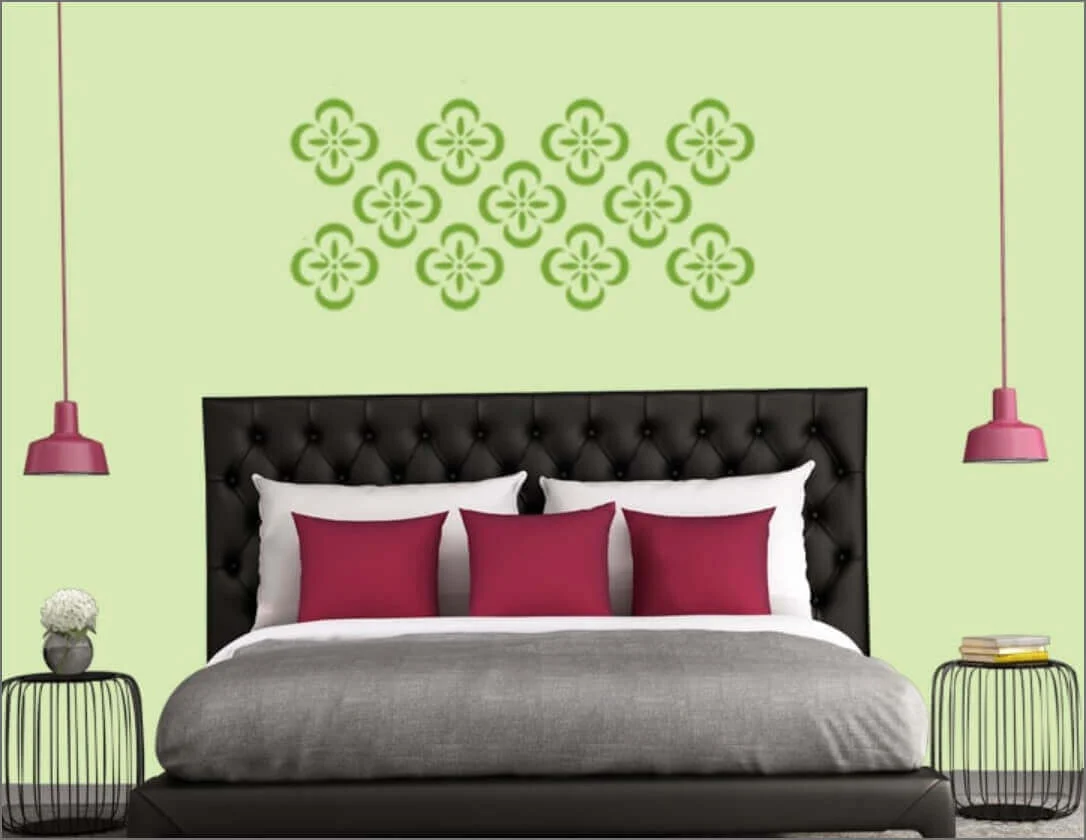 Stencils for Bedrooms
Bedrooms can be made for comfort and creativity with wall stencils. Get an upgraded look with wall arts customized for your space. Choose modern artworks that give an inspiring look to your space. Find the best shades and designs to give your bedroom a sophisticated look.
Stencil design for modern homes
Asian Paints Wall Fashion
Check out Asian Paints wall stencils to get exclusive patterns and designs for your walls. You can get a variety of colours and modern designs for your walls to give a brand new look to your walls. Get the best wall stencils in India with Aapka Painter!
Bedroom Wall Stencil Design
It's far less expensive and simpler to refurbish when you just need to repaint as opposed to peeling old wallpaper off the walls. You likewise have a more extensive selection of hues in bedroom wall stencils design.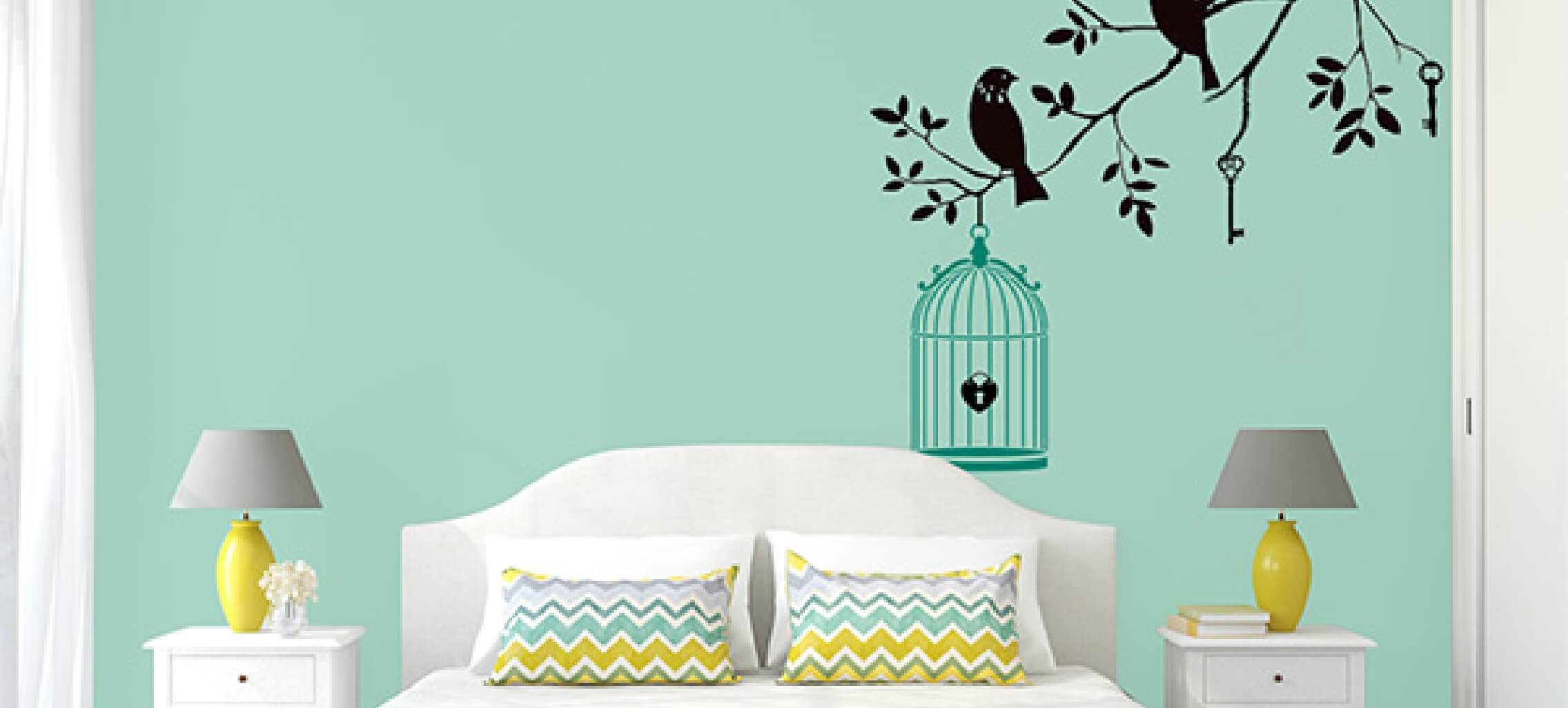 Customized Walls Arts and Murals
Bamboo Bush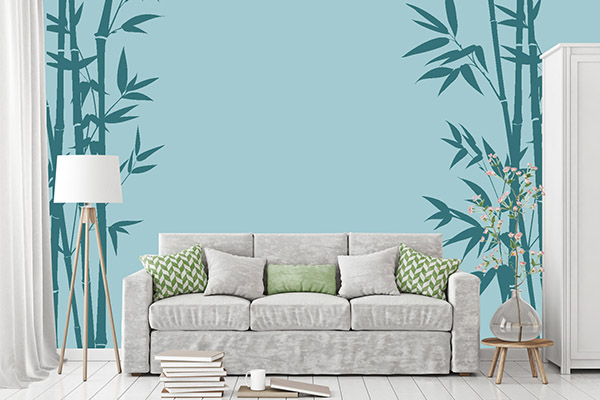 Have a specific look in mind? Get your favourite wall arts and murals on the walls of your home with the professionals at Aapka Painter. We give your room a breathtaking new look on the best budget according to your unique needs. Build your home on your own terms.
Get the painting cost estimate now!
Check out our latest catalogue and find the best fit for your space. Contact us today and find the painting cost estimate for your interiors or exteriors.
Related Articles
---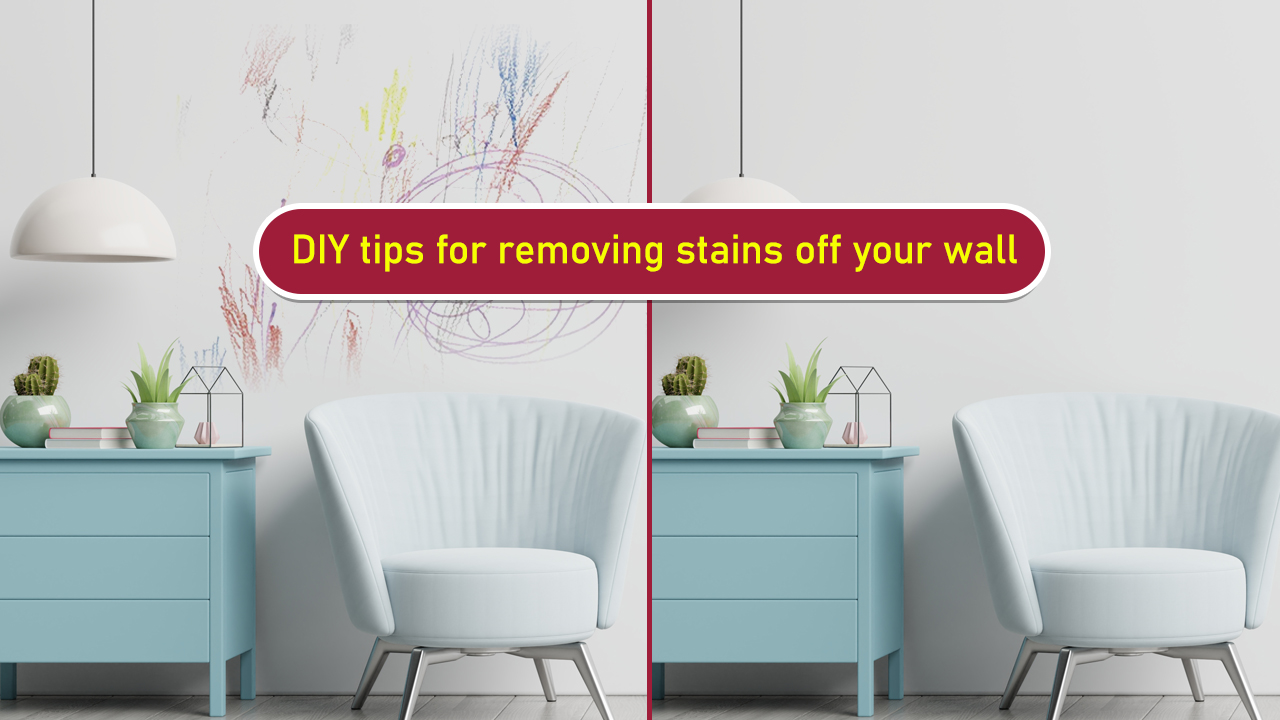 Learn best use of marken pen when drawing over fabrics according to your needs. Lean more about preparation tips for the the selections and usage of marker pen.
---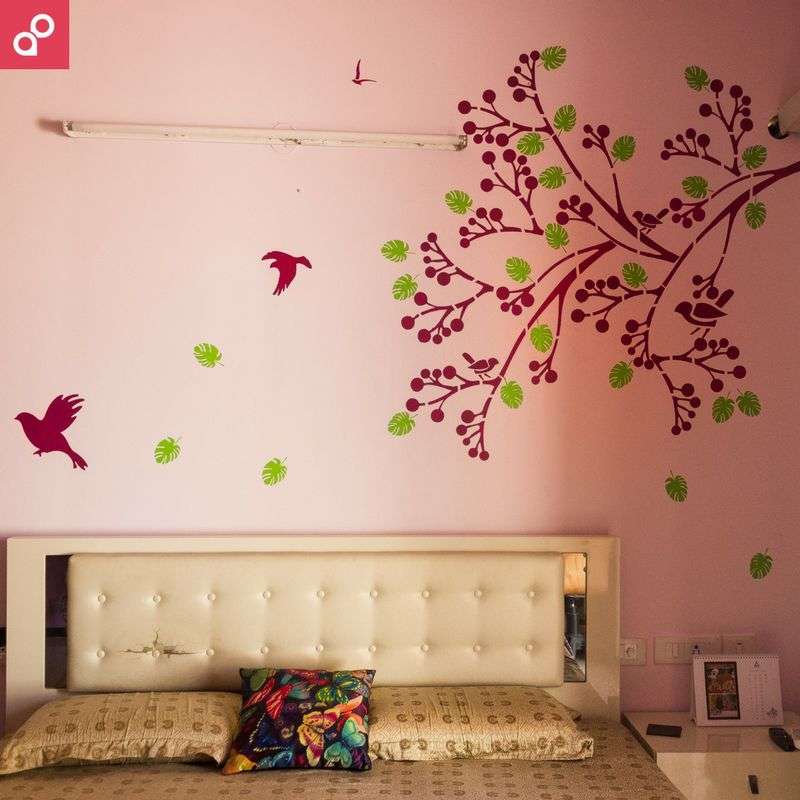 Wall Stencil Designs are Budget Friendly Project to Choose From Endless Option Available from AapkaPainter. Paint Your Interior Walls by using Customized Theme, Color Selectior or Design.
---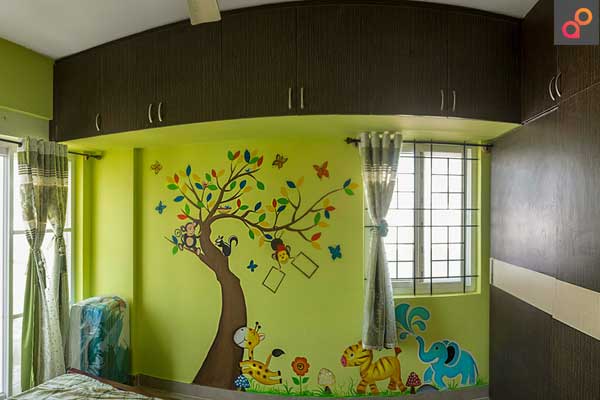 Wall stencils gives walls an elegan look and its is an attraction point for bored eyes for a long time seeing old patternsa and colors.
---
Products & Services

Home Cleaning

Paint Calculator

Wallpaper for Walls

Color Visualizer

Wood Coating

Wall Texture Design

Interior Painting

Exterior Painting

Wall Stencil Design

Waterproofing

Grouting

Paint Products