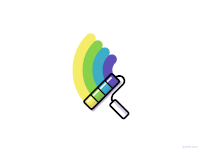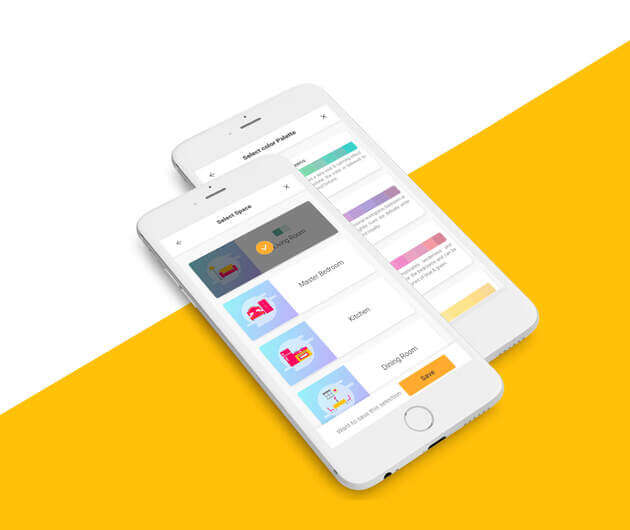 Are you facing difficulty in choosing the right paint colors for your walls?
No matter where on earth we go, we act in response to colors. However, the significance of color is often undervalued. Choosing the right color for the walls of our home is essential to us. And the easiest way to pick the most excellent paint colors is to start with our simple color engine. Check out the extensive range of splendid colors, and the conventional color schemes won't bind you for a scrupulous decorating style. Our paint visualizer provides a breathtaking way to create inspiration boards for your much-loved ideas. So you can keep all your color ideas in one dot. Aapka Painter's color engine is the sneakiest way to add color to your walls without losing the comforting vibe of the room.
about us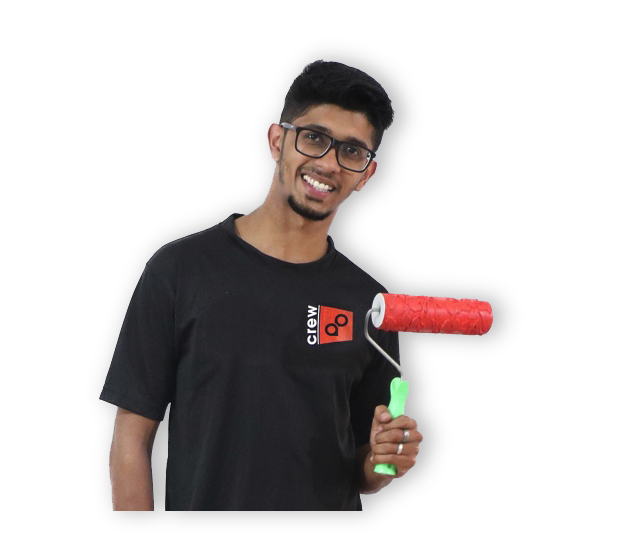 Who we are?
We are a bunch of engineers, problem-solvers and doers on a mission to change the way home painting or office painting is done. aapkapainter.com was built on the vision to streamline processes and empower individual painters and service providers to deliver amazing experience, to everyone,every time, through technology integration. We are working on to get over the old school way of painting services provided by local painting contractors or painters. We have come a long way,creating happy homes on both sides, only to go further.
How we work?
Matchless transparency in wall area measurements and cost of painting. Expert assistance on best wall paints, all types of wood and metal paints. Colour consultancy to help you choose colour combinations for living room, bedroom, kitchen and for every interior and exterior wall. We provide interior wall painting, exterior wall painting, texture painting, wall stencil painting, wood painting and polishing and metal painting services. Experience aapkapainter seamless painting service, in Bangalore, Mumbai, Hyderabad and other city. Let's give your home the perfect return gift!
Why We Do It?
Idea of aapkapainter is to remove the pain from painting. Forget all the running around, negotiations and compromises you had to deal with old school painting contractors and local painters. We are removing the inefficiencies in the process of painting homes and spaces. No more is just writing on walls easy, we have made wall painting easier too. Joy of being a part of your beautiful space and the happiness of witnessing our professional painters fly for the first time, keeps us going.
inspiration gallery
Want your walls look like this?
Check out our collection for inspiration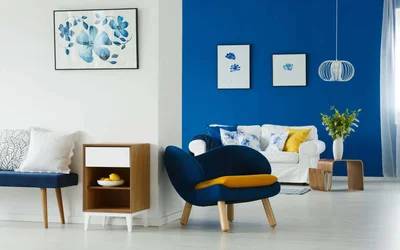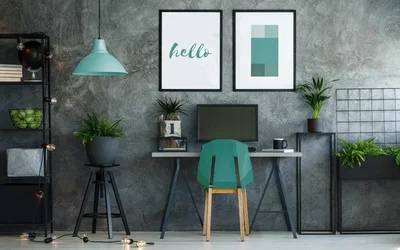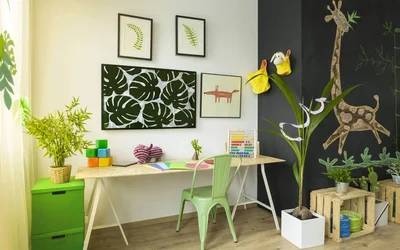 How it works

Plan
Schedule a free onsite
consultation by giving us a call

Preview
Get personalized design & color
assistance to your living space

Paint
Watch on aapkapainter's expert
painters beautifully transform your space
frequently asked questions
What is AapkaPainter?
aapkapainter.com is the easiest way to paint your home or office, bringing in technology, automation and service guarantee. aapkapainter.com manages the entire process online, from paint selection, to quotes to service booking, project management and payment. We, at AapkaPainter are on mission to revolutionize the way homes get painted.
What is the overall procedure once I place a contact request?
You will receive a call from us very soon. Then as per your comfort, we schedule a visit at your site and our qualified engineers will guide you with all your requirements along with helping you choose the right product, keeping your budget intact. Further, you get an email with completely customized quotation on the same day (in the best of situations). View your quotation, along with detailed measurements on your dashboard. We are always available, should you need any clarification or further customization.
Why AapkaPainter and not any local painter?
We are true to our work and words. We do not charge a lump sum. We measure exact square foot. Use the exact materials promised. And yes, we deliver on time, always. All of AapkaPainter's painters are trained and background checked, and there is a full team of project managers to guarantee job completion and satisfaction.
Why AapkaPainter

Genuine Pricing

1 Year warranty

Custom Designs

Dedicated project
Managers
get in touch
We've been a part of thousands of happy home stories.
We'd like to be a part of yours too!
India's Trusted Home & Wall Painting Partner - AapkaPainter