AapkaPainter, an on-demand painting and Waterproofing service provider.
Connecting well-trained painters to needful customers, AapkaPainter creates an automated process from booking to payment that is time-efficient and super smooth. We also provide waterproofing that has become an integral part to maintain the integrity of homes.
Why Choose us?
We turn your frown upside down!



Free Technical & accurate analysis of the site by trained experts.

Free online colour consultation* with bespoke & trending digital visuals of your home.

24x7 access to Personalised Dashboard where you can check progress, make payments, connect for support with just a click!

Dedicated team to assist and support at every step of your painting journey.

Best quality, 1 year Warranty and On-time Delivery.

TYPICAL PAINTING SERVICE

Inaccurate measurements causing price difference in Intial Vs Final price.

Choosing Stencils and Textures from Outdated Catalogues.

Need to make Multiple phone calls to know the progress of painting

No support team to raise concerns when something goes wrong

Subpar application and no Warranty
HOW IT WORKS
5 simple steps to a beautiful transformation!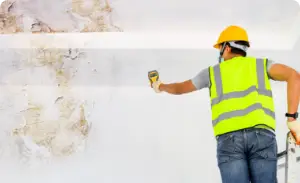 1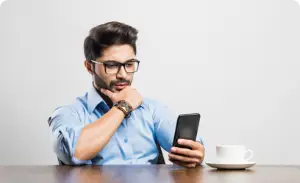 2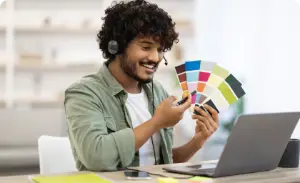 3
Online Colour consultation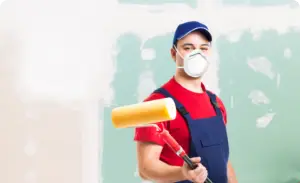 4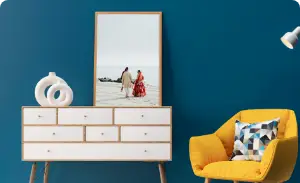 5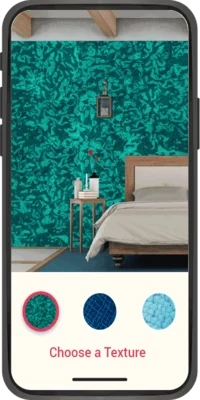 MAKING COLOR CHOICES IS NOW EASY
The easiest way to pick the most excellent paint colors is to start with our simple color engine. Our paint visualizer provides a breathtaking way to create inspiration boards for your much-loved ideas. So you can keep all your color ideas in one dot. Check out the extensive range of splendid colors.
GO TO PAINT VISUALISER
Happy homes delivered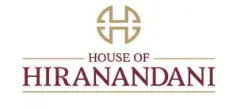 One Stop Solution
For all your Painting and Waterproofing needs
Want your home to look like this?
Here are some of our beautifully executed projects
Expert Talks
Connecting well-trained painters to needful customers, AapkaPainter creates an automated process from booking to payment that is time-efficient and super smooth. We also provide waterproofing that has become an integral part to maintain the integrity of homes.
Waterproofing
Connecting well-trained painters to needful customers, AapkaPainter creates an automated process from booking to payment that is time-efficient and super smooth. We also provide waterproofing that has become an integral part to maintain the integrity of homes.
Beautiful wall Designs
Connecting well-trained painters to needful customers, AapkaPainter creates an automated process from booking to payment that is time-efficient and super smooth. We also provide waterproofing that has become an integral part to maintain the integrity of homes.
Our Painting Services Offers
frequently asked questions
What is Aapkapainter?
Aapkapainter.com is the easiest way to paint your home or office, bringing in technology, automation and service guarantee. Aapkapainter manages the entire painting process online, from paint selection, to quotes to service booking, project management and payment. We, at AapkaPainter, are on a mission to revolutionize the way homes get painted.
What is the overall house painting procedure once the quote is requested?
You will receive a call from our painting experts very soon. Then as per your comfort, we schedule a visit at your site and our qualified engineers will guide you with all your residential painting service requirements along with helping you choose the right paint product, keeping your budget intact. Further, you get an email with completely customized quotation on the same day (in the best of situations). View your quotation, along with detailed measurements on your dashboard. We are always available, should you need any clarification or further customization.
Why Aapkapainter and not any local painter?
We are true to our work and words. We do not charge a lump sum. We measure the exact square foot. Use the exact materials promised. And yes, we deliver on time, always. All of Aapkapainter's painters are trained and background checked, and there is a full team of project managers to guarantee job completion and complete satisfaction in home painting service.<
Latest Home Painting Servicing Ideas
Whether you're looking to get interior house painting service done with the best wall paints, want to revamp your home furniture that is looking a little worn out or give the metal surfaces in your home a nice shiny look with some polishing, our painting ideas have got you covered.
How do we operate?
We are here to help you with all your painting needs. One of the best house painting services in the business, Aapkapainter offers a range of professional home painting services including interior and exterior painting, wood painting and metal painting. We offer excellent bang for your buck with affordable house painting costs.
Services Provided by Aapkapainter
When you start searching extensively for wall painters in Mumbai, Bangalore, Hyderabad, Chennai and other big cities in India, you might find a plethora of home painting services but then you need to choose the best option. When you find the one, you need to explain how you envision your home and the end result doesn't turn out the way you had expected it. This is a problem that most of you face. With us you don't have to look for 'painters near me' or 'house painters near me' anymore as we are already associated with some of the best painters in Bangalore, Mumbai and other major cities.
Latest Wall Painting Ideas for You!
Interior Home Painting Ideas
Are you looking for some creative and inspiring ideas for painting the interior of your home? Whether you're looking to add a pop of color or simply want to give your home a fresh look, there are plenty of options when it comes to interior home painting. From selecting the right colors and finishes to choosing the perfect wall paints, this guide will provide you with all the information you need on how to paint your house like a pro. We'll also discuss some popular Indian house painting exterior colors that will give your home an elegant and traditional look. With these helpful tips in mind, you're sure to find the perfect interior painting solution for your home!
Fall In Love With Wall Texture House Painting
The colour of your home's interior is one of the most important things you can choose for it. After all, it can make or break your living space and add character to it. If you are looking for living room paint ideas, then repainting your walls is a great way to transform the look of the room. You can use paint to create interesting washes and textures, and replace dated paint effects with sophisticated washes or brushwork. A feature wall can be made by using two shades of the same color, one darker than the other, which gives a dazzling effect. Painting the sides of walls in different colors also adds a touch of sophistication. This technique means that even if you have dated paint on your walls, it can still be transformed into something new and modern with just a few simple steps. Adding an artistic painting idea to one wall will also help to transform the look of your living room without too much effort.
When choosing colours for your interior home, think about the context of each room. For example, if you have a small space and want to make it look bigger, choose light colours like white or cream, which will reflect light and make your space appear larger than it really is. However, if you have a large room and want to create more intimate feelings, then choose darker coloured walls such as black, dark blue, or brown.
Exclusive Wall Stencils for Home Painting
Utilizing wall paint stencils is another excellent way to give your walls more personality and adorn them with beautiful designs. Use Asian paint stencils to create a new pattern that will give your house a new personality. There are many options for indian house painting outside color combinations, including ethnic patterns, geometric patterns, patterns based on themes, patterns inspired by nature, and more. With Indian paint stencils, you can create any design imaginable, making them a great choice for decorating your home.
Wall Painting Ideas for Bedroom
If you're looking for wall painting ideas for your bedroom, you've come to the right place. We've put together a list of our favorite wall painting ideas to help you get started. Whether you're looking for something bold and dramatic or something more subdued and calming, we've got plenty of wall painting ideas to choose from. And if you're not sure where to start, we've also included a few tips to help you get the most out of your new paint job. So what are you waiting for? Get inspired and start painting!
Wall Painting Ideas for Kitchen
If you are looking for wall painting ideas for your kitchen, there are a few things to keep in mind. The first is that you want to create a focal point. This can be done by painting one wall in a bold colour or using a stencil to create an interesting design. You also want to make sure that the colours you use complement the existing décor in your kitchen.
Another great way to add interest to your kitchen walls is by hanging paintings or other artwork. This can add a personal touch to your space and really make it your own. If you have a collection of plates or other kitchen items, consider hanging them on the wall as well. This is a great way to add colour and personality to your space.
Wood Painting & Metal Painting to Add Niche to your House
With time, the shine on your wooden furniture fades, and occasionally it even gets stained. We are wood painting experts, and applying it to your old furniture is the best way to update it. We have a hardworking group of wood painters who are knowledgeable about wood polish, wood texture backgrounds, and other things.
You need metallic wall paint and knowledgeable metal painters who can complete the job for you to give your wall a nice textured metallic look, protect your home's metal surfaces from corrosion, and give them a good shiny finish. The value of metallic paint far outweighs its price, so don't worry about it.
From Ordinary to Extraordinary Exterior!
While it's important to concentrate on your home's interior design, you should also take the same care outside of its four walls. In addition to making your house look nicer from the outside, exterior painting guards against fading, peeling, cracking, and unforeseen weather changes.
Check out our wall painting and exterior painting services today to preserve and spruce up the exterior wall texture! Exterior painting is an investment that pays off in the long run as it helps protect and preserve your property.
The surface condition, the material, UV exposure, and other factors need to be taken into account before hiring home painting services, which is why you need specially created exterior home colours and exterior house painters to apply them.
For A Fresh Rely on Aapkapainter - Recent Home Painting Projects!
Browse through our extensive list of recent projects to get a glimpse of our work, assess our capability or just to get inspired. Our portfolio features projects of all sizes and complexity, from simple websites to complex web applications. At Aapkapainter, we firmly believe that art knows no bounds, and our work fully reflects this. From residential spaces to commercial interiors, we offer a wide range of services that are tailored to our customers' specific needs and tastes.
Utilize our house painting services to give your house a completely new look and feel! Only get in touch with us if you're thrilled with our prior work. You can be sure that we won't let you down, and we are always available for all of your painting needs.​ Our team of professional painters will use their expertise to make your house look beautiful.