/ Home Cleaning Services
/ kolkata
OUR AREA OF EXPERTISE
Special Home Cleaning Services In kolkata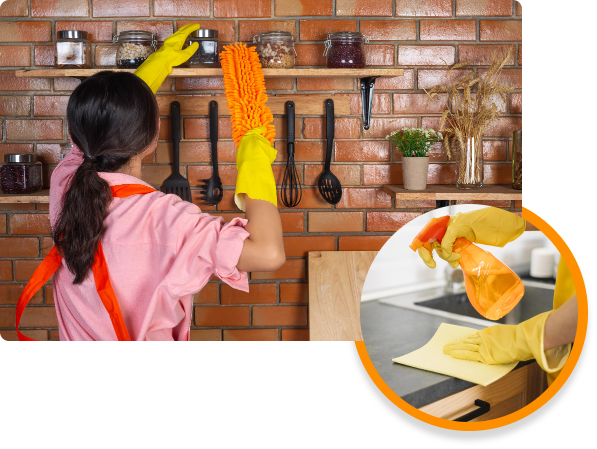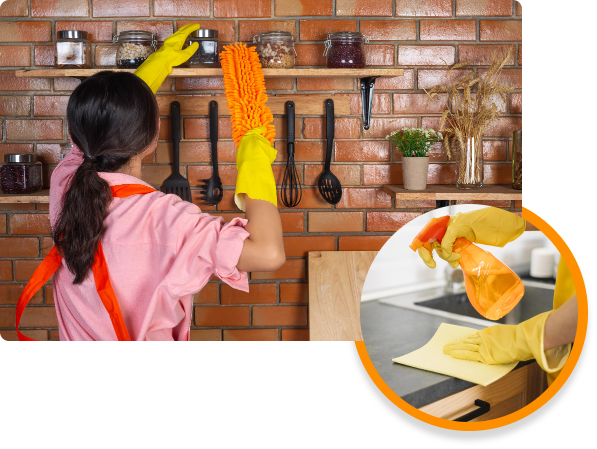 View Our Home Cleaning Checklist
Experience Immaculate Cleanliness and Organization,
Inch by Inch with Us!
We at AapkaPainter ensure that every inch of your home or office is treated with care and precision. Experience the joy of a clean and organized space with Us. From dusting and vacuuming to scrubbing and sanitizing, we pay attention to every detail to create a pristine environment. With AapkaPainter, you can enjoy the peace of mind that comes with a clean and organized home.
What is Covered?
Kitchen
Bathrooms
Bedrooms
Staircase/Hallway
Material & Item Used
Single Disc Scrubbing Machine
Vacuum Cleaner
Harmless Chemicals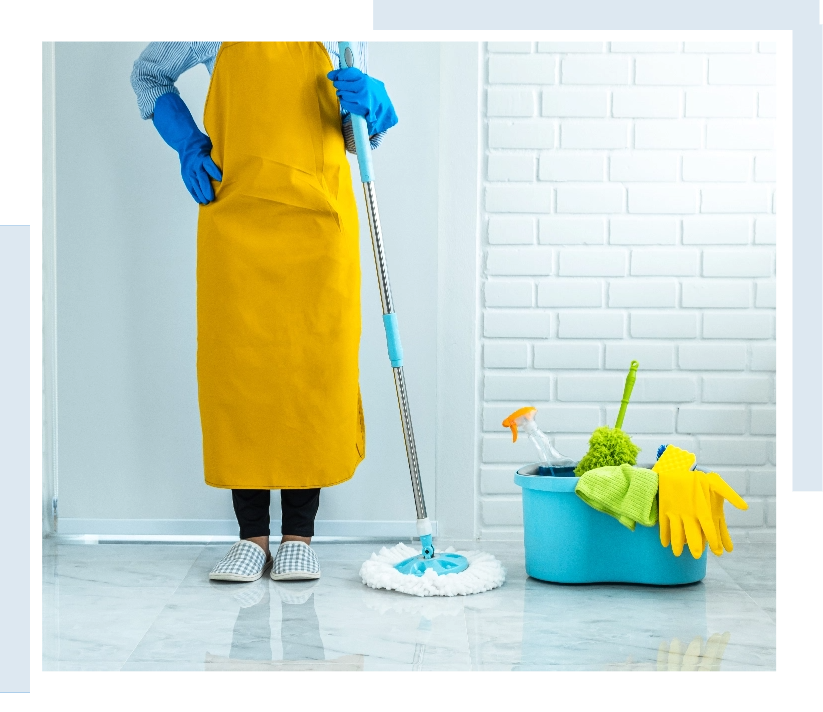 We are your Spotless Solutions:
The Fast, Reliable, and High-Tech

Solution to Deep-Home Cleaning!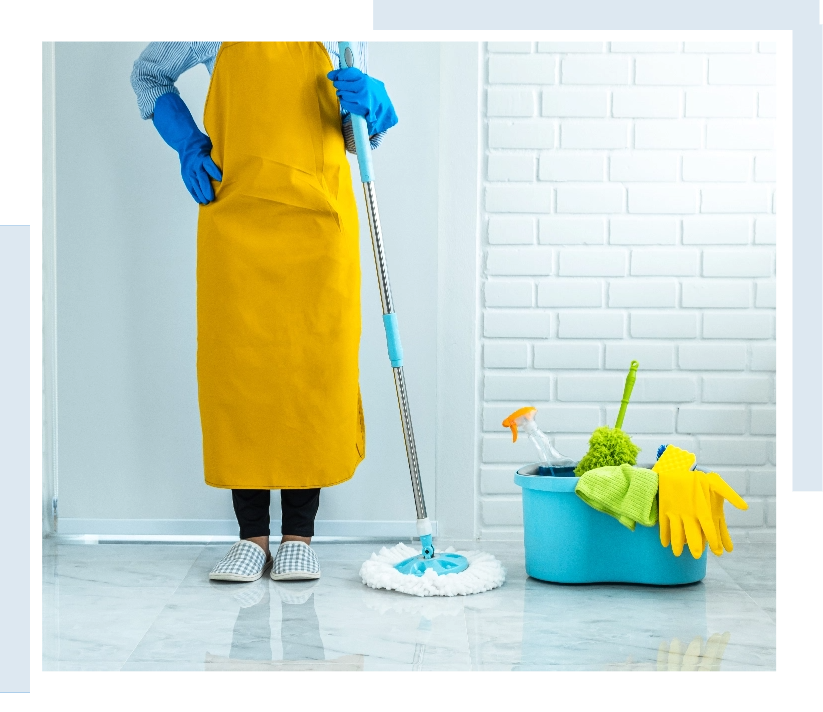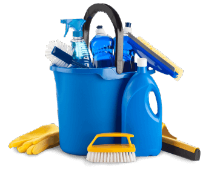 Time-saving
Stress Reduction
Health and Safety
Easy Booking
Remove tough Stains
Improved Indoor Air Quality
Germ-free home
Experienced Professionals
Exceptional cleaning expertise tailored to your need.
A Clean Home, A Happy You


Book Your Cleaning Appointment Now!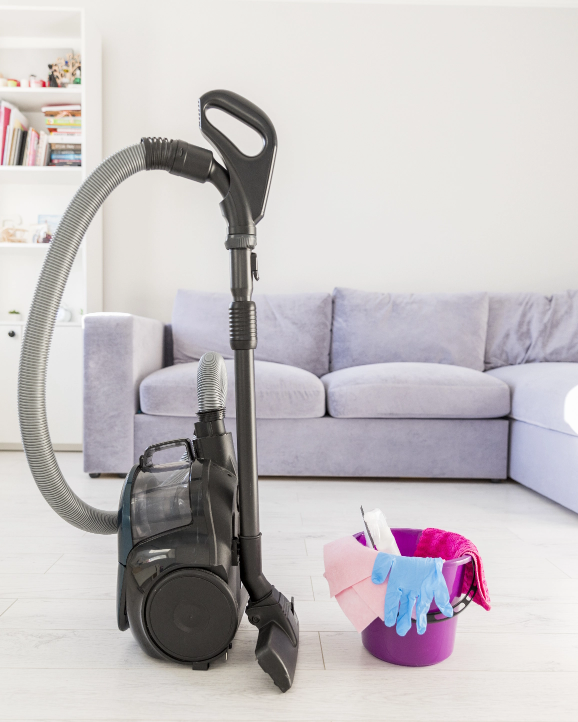 How is a professional home cleaning a better decision?
Let the stress melt away as trained professionals tackle the daunting tasks, leaving you free to indulge in your passions and luxuriate in a revitalized living space. From meticulously scrubbing bathroom tiles to banishing stubborn stains from carpets, they leave no stone unturned in their quest for cleanliness. The benefits are not just visual, for a professional deep home cleaning breathes new life into your environment, invigorating your senses and promoting a healthier lifestyle.

A professional deep home cleaning by AapkaPainter is like a breath of fresh air, revitalizing your living space and transforming it into a pristine sanctuary. Immerse yourself in the bliss of a cleaner home, where the air feels fresher and every surface shines with radiant brilliance.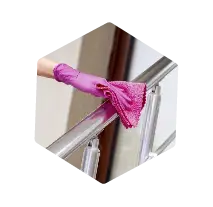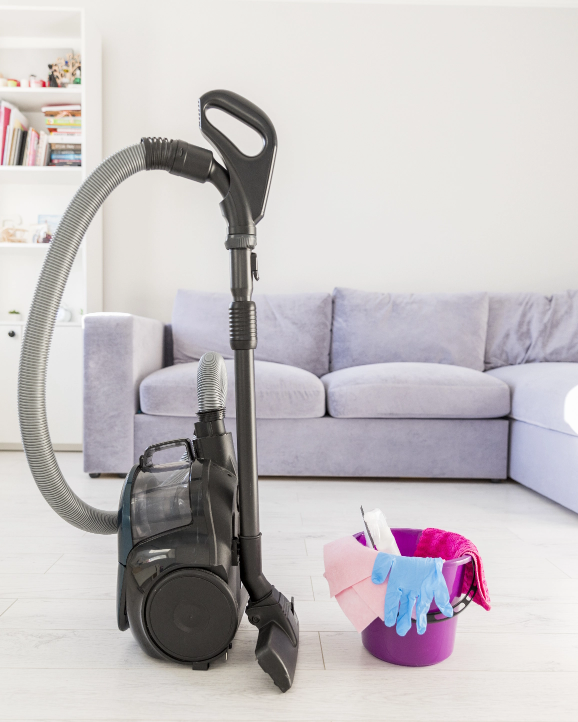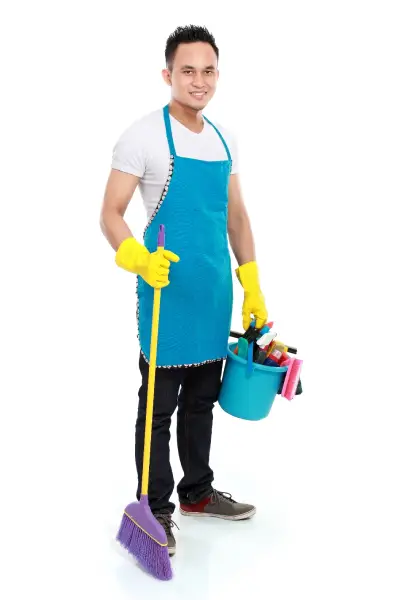 Answers to all Your Home Cleaning Queries!
What unique features does home deep cleaning offer that a maid cannot?
Home deep cleaning goes beyond the capabilities of a regular maid, transforming your space into a sanctuary of immaculate purity. As if wielding a wand of sparkling enchantment, home deep cleaning purges every corner and crevice, banishing stubborn grime and lingering dust bunnies to oblivion. It invokes a symphony of freshness, orchestrating an ethereal ballet of vacuumed carpets, gleaming windows, and polished surfaces. It unravels hidden secrets, exposing hidden treasures beneath layers of neglect. The magic of home deep cleaning revitalizes your living environment, purifying the air you breathe and restoring harmony to your abode. It's a transformational experience that elevates your home to new heights, leaving you spellbound by its bewitching brilliance.
---
What does a deep house cleaning service include?
When you opt for a deep house cleaning service, you're signing up for a thorough, top-to-bottom cleaning that goes beyond the surface-level dusting and vacuuming of regular cleaning. Think of it as a "spring cleaning" for your home, where every nook and cranny is given attention.
Your deep cleaning service might include tasks such as wiping down baseboards and trim, cleaning inside and outside of kitchen cabinets, scrubbing grout and tiles, dusting blinds and shutters, deep-cleaning carpets and upholstery, and even washing windows and walls.
A deep house cleaning service is all about getting your home as clean as possible and leaving no corner untouched. It's a comprehensive, detailed clean that will leave your home looking and feeling fresh and renewed.
---
Why should you choose AapkaPainter's Deep Home Cleaning Service?
AapkaPainter's Deep Home Cleaning Service is not just a service; it's an experience that unveils a world of enchantment within your abode. Our team of meticulous maestros will whisk away the grime and transform your dwelling into a sanctuary of pristine beauty. There are several reasons to choose AapkaPainter's Deep Home Cleaning Service. Firstly, we are known for our professionalism and reliability. We have a team of experienced and well-trained cleaners who understand the intricacies of deep cleaning. Secondly, our service is comprehensive and thorough, covering every nook and cranny of your home. From scrubbing floors to dusting high surfaces, we leave no area untouched. Additionally, AapkaPainter uses high-quality, tech-friendly cleaning products and equipment, ensuring effective results without any damage to your property.
With AapkaPainter's Deep Home Cleaning Service, you can expect a spotless and hygienic living space that promotes a healthy environment for you and your family.
---
Do you bring your equipment and cleaning supplies?
Yes, as a professional cleaning service, we bring all the necessary equipment and cleaning supplies for deep home cleaning. Our team of experienced cleaners arrives at your home fully equipped with industry-standard tools and high-quality cleaning products to ensure a thorough and effective cleaning session. From vacuum cleaners and mops to microfiber cloths and eco-friendly cleaning solutions, we come prepared with everything needed to tackle dirt, grime, and stains in every corner of your home. Rest assured that our cleaning experts are well-prepared and dedicated to providing you with a spotless and refreshing living environment, using the right equipment and supplies for the task at hand.
---
How long does it take to complete the task?
The duration for completing a deep home cleaning task can vary based on several factors, including the size of the home, its current condition, and the number of cleaning professionals involved. On average, deep home cleaning can take anywhere from 4 to 8 hours. However, for larger or more cluttered homes, the process may require additional time. Deep home cleaning typically involves thorough cleaning of all rooms, including dusting, vacuuming, mopping, disinfecting surfaces, cleaning appliances, scrubbing bathrooms, and more. It is important to consider the specific requirements of your home and communicate them to the cleaning service to get a more accurate estimate of the time needed.
---
Do you deep clean the outside area?
Yes, we provide deep cleaning services for the outside area as well. Our professional cleaning team is equipped to tackle various outdoor surfaces and spaces, including patios, decks, driveways, sidewalks, and more. Using advanced cleaning techniques and high-quality equipment, we effectively remove dirt, grime, mould, mildew, and other stains from outdoor surfaces. Whether you need a one-time deep cleaning or regular maintenance for your outdoor area, our experienced team will ensure that your space looks refreshed and revitalized. We prioritize customer satisfaction and strive to deliver outstanding results, leaving your outdoor area clean, safe, and inviting. Contact us today to schedule a deep cleaning service for your outdoor space.
Best Home Cleaning Service in Kolkata