Dr Fixit Dr. Fixit PU Foam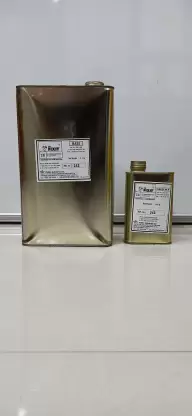 | 5.5 kg | 13745 |
| --- | --- |
Product details
Packaging Size:
5.5 kgs,
Brand:
Dr Fixit
Usage surfaces:
Basement
Dr Fixit Dr. Fixit PU Foam Pack Size: 5.5 kg,
Step 1: Soil water pressure release system- Providing & laying pressure release pipe / weep holes wherever required by identifying correct slope & water accumulating portions,in order to release garden soil water pressure. Step 2: PU Injection Grouting- Providing & grouting Dr. Fixit PU Foam injection negative side grouting to the Podium slab in active leakages, followed by injecting Pu plain in same packers, inclusive of drilling fixing of PU metal packers, cleansing agents for PU pump etc. complete at identified desired interval as per intensity of leakage. Step 3: Cementetious Injection Grouting- Providing & grouting cementetious injection grout, admixed with Dr. Fixit Pidicrete AM an Expansive plasticising admixture & grouting aid at dose of 225gms / 50Kg cement bag in low viscous cement slurry, inclusive of drilling & fixing of packers & grouting with pressure grouting pump etc.complete.
Features & Benefits
Corrosion resistant - Makes concrete more cohesive, hence protects steel better against corrosion.

Compatibility – Being a liquid, easily dispersible & compatible with concrete/mortar mixes.

Permeability – It reduces the permeability of water into concrete.

Strength – The setting time and compressive strength of the concrete remains within the specification limits.

Shrinkage – Reduces shrinkage crack development in plaster & concrete.

Workability – Improves workability of freshly mixed cement concrete.

Durability – Increases durability by improving waterproofing of concrete.
Product Process
Step 1
Surface Preparation Remove dust, laitance etc. by wire brush and broom. Clean the surface with water and make Surface Saturated Dry (SSD) condition. Check the surface moisture content and temperature before application of the coating.
Step 2
Dressing at Junctions Apply the first coat of Dr. Fixit material on the angle fillet. Place and soak 150 mm width of 45-micron open woven glass fiber mesh as reinforcement on the wet first coat to arrest cracking.
Step 3
Coating Application Apply