Epoxy Grouting


Services in

mumbai
Rs. *34-45 /
Sqft
*conditions apply
(depends on area, surface and other conditions)
Make your tiles stand the test of time with our epoxy grouting solutions
Epoxy Grouting Application Process
1
Surface Cleaning Grinding
Advantages & disadvantages of Epoxy Grouting
Advantages
Highly durable and long-lasting
Resistant to water and stains
Provides a strong bond to tiles
Resistant to cracking and shrinking
Easy to clean and maintain
Available in a wide range of colours
Resistant to mould and mildew
Provides a uniform and smooth finish
Dis-Advantages
Expensive than traditional grouting.
Difficult to remove once it's applied
Requires special tools for application
Longer curing time than traditional grouting
Requires precise application for a professional look
May not match existing grout if not applied throughout the entire space
Can discolor over time
Mixing and applying can be messy
Before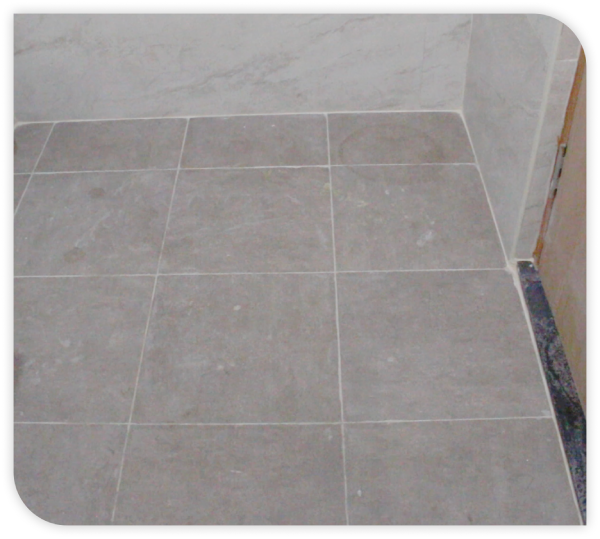 After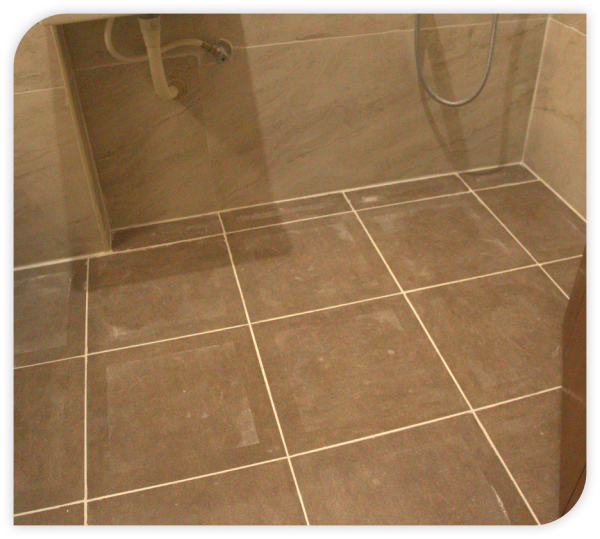 What Is Epoxy Grouting & Why
Epoxy grouting is a type of grout that is made from two-component epoxy resin or softner and hardener. It is commonly used in construction and renovation projects to fill in gaps between tiles, stones, and other materials. Epoxy grouting offers a wide range of benefits and is an excellent choice for anyone looking for a durable and versatile grouting option.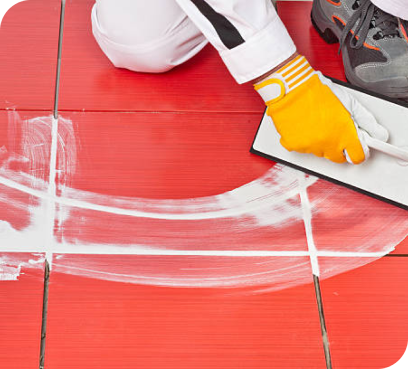 Superior durability: Epoxy grouting is incredibly strong and durable, making it a great choice for high-traffic areas like commercial kitchens and bathrooms. (Make the points bold)
Stain-resistant: Unlike traditional grout, epoxy grout is highly resistant to stains and chemicals. This makes it ideal for areas where spills and messes are common.
Easy to clean: Epoxy grout is easy to clean and maintain, requiring only simple soap and water to keep it looking new.
Resistant to moisture: Epoxy grout is impervious to moisture, making it an excellent choice for areas that are prone to water damage, such as showers and swimming pools.
Versatile: Epoxy grout can be used with a variety of different materials, including porcelain, ceramic, stone, and glass. This makes it a versatile option for a wide range of projects.
High-quality finish: Epoxy grout provides a smooth and consistent finish, making it an excellent choice for areas where appearance is important.
Improved safety: Epoxy grout is resistant to bacteria and mould growth, which can help improve safety and reduce the risk of illness or infection.
Long-lasting: Epoxy grouting is known for its longevity and can last for many years without needing to be replaced.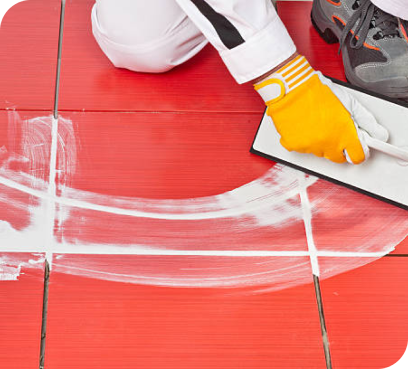 ---
Common Mistakes In Epoxy Grouting
Epoxy grouting is a popular choice for industrial and commercial flooring as it provides a durable and long-lasting solution. However, improper installation or application can lead to several common mistakes that can compromise the quality of the final product.

Poor Surface Preparation: Epoxy grouting requires a clean, dry and smooth surface for proper adhesion. Failure to prepare the surface adequately can lead to a weak bond and poor durability. (All sub-heading to be bold)
Inadequate Mixing: Epoxy grout requires precise mixing of the two components to ensure a uniform consistency. Failure to mix the components correctly can lead to uneven curing and poor adhesion.
Incorrect Application: Epoxy grout should be applied in thin layers to prevent cracking, bubbling or shrinkage. Applying too much epoxy at once can cause it to heat up and cure too quickly, leading to a weak bond.
Improper Curing: Epoxy grout requires proper curing time and conditions to ensure a strong bond. Failure to allow sufficient curing time or inadequate curing conditions can lead to cracking and weakened durability.
Overlooking the Importance of Safety: Epoxy grout contains chemicals that can be hazardous to health. Failure to follow safety precautions, such as wearing protective clothing and working in a well-ventilated area, can lead to health risks.
---
OUR CUSTOMERS LOVE US!
India's Trusted Painting and Waterproofing Service Partner

4.6/5 Google Rating